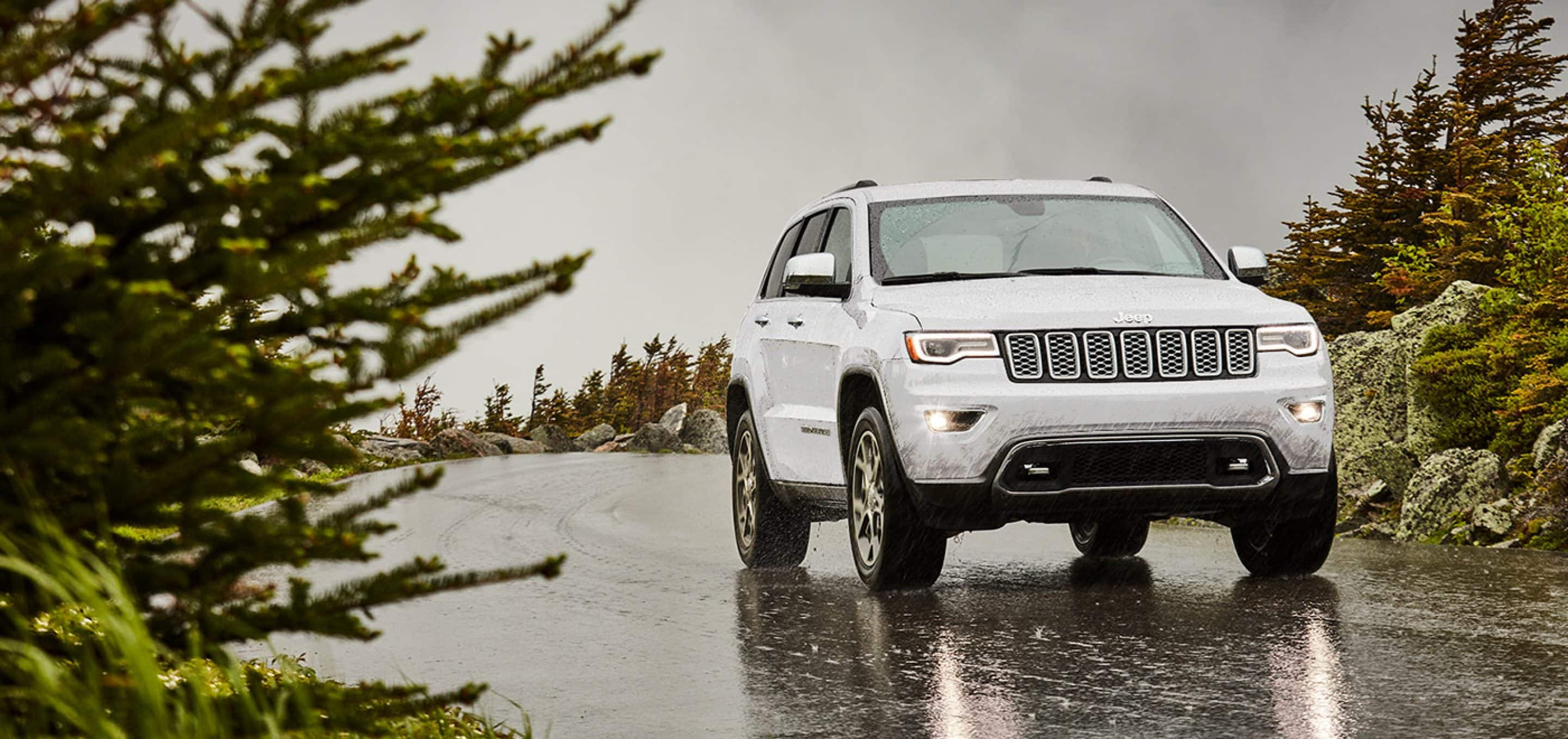 Tips for Driving in the Rain
Presented by Shively Motors of Shippensburg
Whether it's a heavy downpour or just a sprinkle, driving in the rain can be one of the most challenging things a driver has to do. Driving in the rain is usually associated with higher accident rates. No matter where in Pennslyvania you live, it's almost a forgone conclusion that you'll be driving in the rain at some point. Knowing how the wet roads and visibility can affect how your vehicle handles will help your drive safer in rainy conditions. We here at Shively Motors of Shippensburg want to help you out as well, which is why we have compiled some interesting tips that you can use for your next excursion in the rain.
If Possible, Wait Until the Weather Improves
If you don't feel comfortable driving in the rain, it might be best to wait until the weather improves before heading outside the house. There is no reason to put yourself in danger for a simple trip if it's not necessary. If you absolutely need to travel out in the rain, make sure that your car is in top condition. Check your headlights, windshield wipers, and taillights to make sure that they are working as intended. You should also check your vehicle's tires. Balding tires can be a liability when you are dealing with wet roadways. If any of these things need checking, be sure to make an appointment with our experts here at Shively Motors of Shippensburg!
Take it Slow
You should always adhere to the posted speed limit, but you might want to drive slower than usual in wet and rainy conditions. Wet roads are hazardous, and your vehicle's reaction time is going to be much slower in the rain. Reducing your speed is imperative when driving in wet weather. On top of slowing down, you should always make sure your headlights are on. Most states will require drivers to flip on their headlights when it's raining, and even if it's only a mist tuning on your vehicle's headlights will increase your visibility and make other drivers see you more clearly.
Turn on your Windshield Wipers
Though it might seem like common sense, some people forget to turn on their windshield wipers when there is a light rain. Most modern vehicles will automatically have the windshield wiper speed adjust to the clear moisture of the glass in either a light mist or a heavy downpour. Several products are also available that can be sprayed or wiped onto the glass and can deflect rainwater collection off the windshield.
Maintain a Safe Distance and Avoid Heavy Braking
Be sure to keep a more considerable distance between your vehicle and the one in front of you in the rain. Stopping your vehicle is going to be a little more difficult when you're in the rain. It's best that you maintain a distance of several car lengths between you and others on the road. When slowing your vehicle down, start by taking your foot off the accelerator earlier than you usually would when you are slowing down or stopping. Never use your cruise control so you can focus your attention on your gas and brake to make sure they're in tune.
Check for standing water
When you're going through standing water, it can cause hydroplaning to occur. Hydroplaning is when you lose traction and skid across the surface of the road. To avoid this, try to avoid driving around places where the water has been collected by changing lanes or steering around the area. Hydroplaning is one of the leading causes of car accidents as drivers can quickly lose control of their car. If your vehicle is hydroplaning, calmly take your foot off the accelerator and steer in the direction that your vehicle needs to go. Avoid making sudden turns or slamming your brakes.
Get your car ready for the rain at Shively Motors of Shippensburg
Before you venture out in the rain, you're going to want to make sure that your vehicle is equipped to handle the conditions. Head down to Shively Motors of Shippensburg and have our experts check out your windshield wipers, headlights, and taillights. If you need an oil change or your fluids topped off, we are more than happy to do that for you as well. We look forward to working on your vehicle, and you can make an appointment in person by heading to our dealership or filling out a form right
here on our website
. We can't wait to see you here at Shively Motors of Shippensburg!