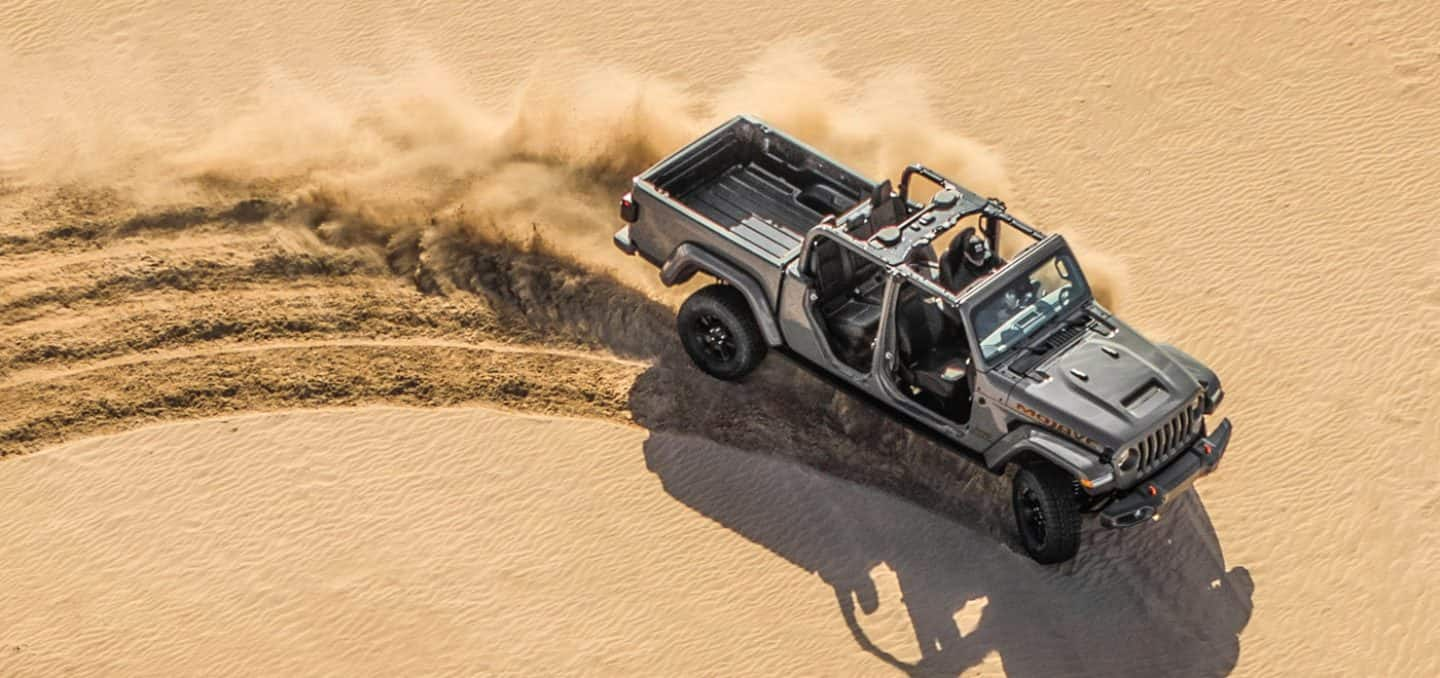 Top Accessories for the 2021 Jeep Gladiator
Click Here to Order Accessories With Shively Motors!
The Jeep Gladiator is a sporty and stylish light-duty pickup that offers features you can't get anywhere else! It's the only truck to feature the signature removable doors and soft-top roof also found on the Jeep Wrangler, and it's the perfect choice both for work and for play. The Jeep Gladiator has a maximum towing capacity of 7,650, and a maximum payload weight of 1,600 pounds. There are also two trim levels specifically designed for conquering off-road terrain, the Rubicon, and the desert-optimized Mojave. Wherever you wish to drive, or whatever jobs you need to complete, the 2021 Jeep Gladiator is up for the challenge! To help you maximize your Gladiator's potential, we've compiled a list of some of the top accessories available to the 2021 lineup. Continue reading below to see some of our favorites!
Bed Acessories
Each 2021 Jeep Gladiator model features a 5-foot flatbed for all your hauling and towing needs. There are also plenty of accessories to protect the flatbed, as well as help it carry everything you need to transport while keeping it safe and organized. For example, there are multiple Tonneau Cover options that will add a protective layer over the top of the flatbed. These are available in a hard-shell tri-fold version, and a rollable soft-top. There's also a truck bed storage box, a carry bag that can be placed either in the flatbed or inside the cab, and a bed rail system with cross rails that help keep things organized.
Tonneau Covers
Storage Box
Bed Rail Kit
Carry Bag
Exterior Accessories
Moving away from the bed itself, there are also a variety of accessories for the rest of your Jeep Gladiator's exterior. These range from appearance-oriented items like decals and license plate frames, to protective and functional accessories like covers, and a sun visor to help you get a little shade while still keeping the hardtop off and letting in the fresh air. You can also order additional hardtops for your Gladiator either as a replacement, or to change up the color scheme for a customized look. Splash guards for the front and rear will help keep mud and debris out from under your vehicle while you're exploring the off-road trails.
Grille Trim
Performance Decal
Sun Shade
Hard Top
Performance Accessories
The Gladiator is naturally a high-performance vehicle, built to withstand harsh conditions. To help you make the most of it, consider some of the many performance accessories available in the Mopar shop! To help while towing large items, there are larger towing mirrors you can add on either side of the vehicle to maximize your visibility. There's also a winch and a winch guard, for added stability while hauling cargo. The Rubicon and Mojave trims come with underbody skid plates, but you can also add a front bumper skid plate to any model to protect the Gladiator's front end. Lastly, FOX shock absorbers can be found as standard equipment in certain Gladiator trim levels, but you can also opt for the FOX steering stabilizer, which is an upgraded dampener to help you maintain control, even with larger all-terrain tires.
Towing Mirror
Winch/Winch Guard
Front Bumper Skid Plate
Steering Stabilizer
Interior Accessories
It's important to make sure that your Gladiator pickup is just as well-equipped on the outside as it is on the inside. Luckily, there is a wide range of interior accessories that help satisfy all those needs. A few notable options are the interior foldable sun shade, which can deflect sunlight while the vehicle is not in use and keep the inside from overheating, and a plug-in HEPA air purifier that can make sure the air quality is top-notch inside the vehicle. There are two options for floor mats, either the rubberized all-weather version that's good for easy cleanup, or the premium carpeted mats for a touch of added comfort. There are also options for safety kits to keep on hand, and seat covers to keep your upholstery in great condition no matter where you choose to go!
Sun Shade
Air Purifier
Floor Mats
Seat Covers
Find Your Genuine Jeep Accessories at Shively Motors!
Here at Shively Motors of Shippensburg, PA, we have a full Mopar Service center where you can order all the necessary parts and accessories you need to get the most out of your Jeep Gladiator. You can even schedule an appointment online to have our experts install your accessories for you, or provide any routine maintenance or repairs. If you're in the market for a 2021 Jeep Gladiator of your very own, be sure to check out our current listings under the New Inventory tab! You can also head over to the online Mopar store to browse even more genuine Jeep accessories, and order online, right from the comfort of your home. From all of us here at Shively Motors, we look forward to working with you soon!